Renteria Vineyard Managment
Unlocking Potential
Vineyard management, defined.
A wine is only as good as the vineyard it comes from.
Managing a vineyard is no small task. It requires intelligent planning, creative thinking, constant vigilance and the ability to quickly adapt to whatever Mother Nature throws your way. It also requires plain old hard work. Since 1987 we have worked with clients of all sizes, business models and philosophies, providing comprehensive vineyard management services designed with one goal in mind: to unlock the unique and highest potential of each and every vineyard site we farm.
We don't just farm grapes, we grow wine.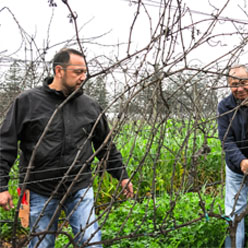 Family First
Founded in 1987 by Salvador Renteria, our family-owned company is run by Salvador's son Oscar and his wife Denise. Our legacy of family ownership and history in Napa Valley's farming community informs everything we do, from how we tend vines, to how we partner with clients, to how we value and support our talented and dedicated employees.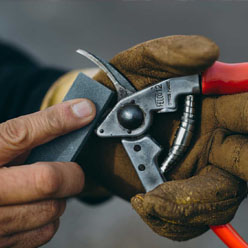 Results
We believe in combining experience, knowledge and gut instinct with investment in new technology and equipment to achieve the best possible results in each vineyard we farm. Our comprehensive range of vineyard management services encompasses everything from vineyard and farm plan development to precision pruning, frost protection, irrigation, pest control, canopy management and harvesting.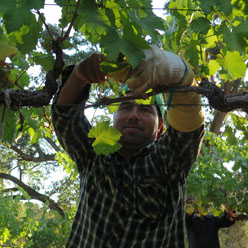 Partnership
Working with clients is a two-way street, built on trust, mutual respect and constant communication. We tailor our services to the particular needs and desired outcomes of each and every client, and pride ourselves on being proactive, responsive, creative and adaptable.
Family, Integrity, & Longevity
Since our founding nearly 30 years ago our family's commitment to uncompromising service and quality has been the underpinning of our growth and success.
No matter if you have a few vines planted in your backyard, grow grapes for several winemakers or run an internationally renowned winery, our team of seasoned vineyard managers, viticulturists and administrative staff is dedicated to working side-by-side with you to achieve the outcomes you desire. We tailor our methods to suit your needs and property, doing whatever it takes to realize your vineyards' full potential. This devotion to service, professionalism and integrity is both the foundation upon which our company is built and the legacy we are determined to leave.